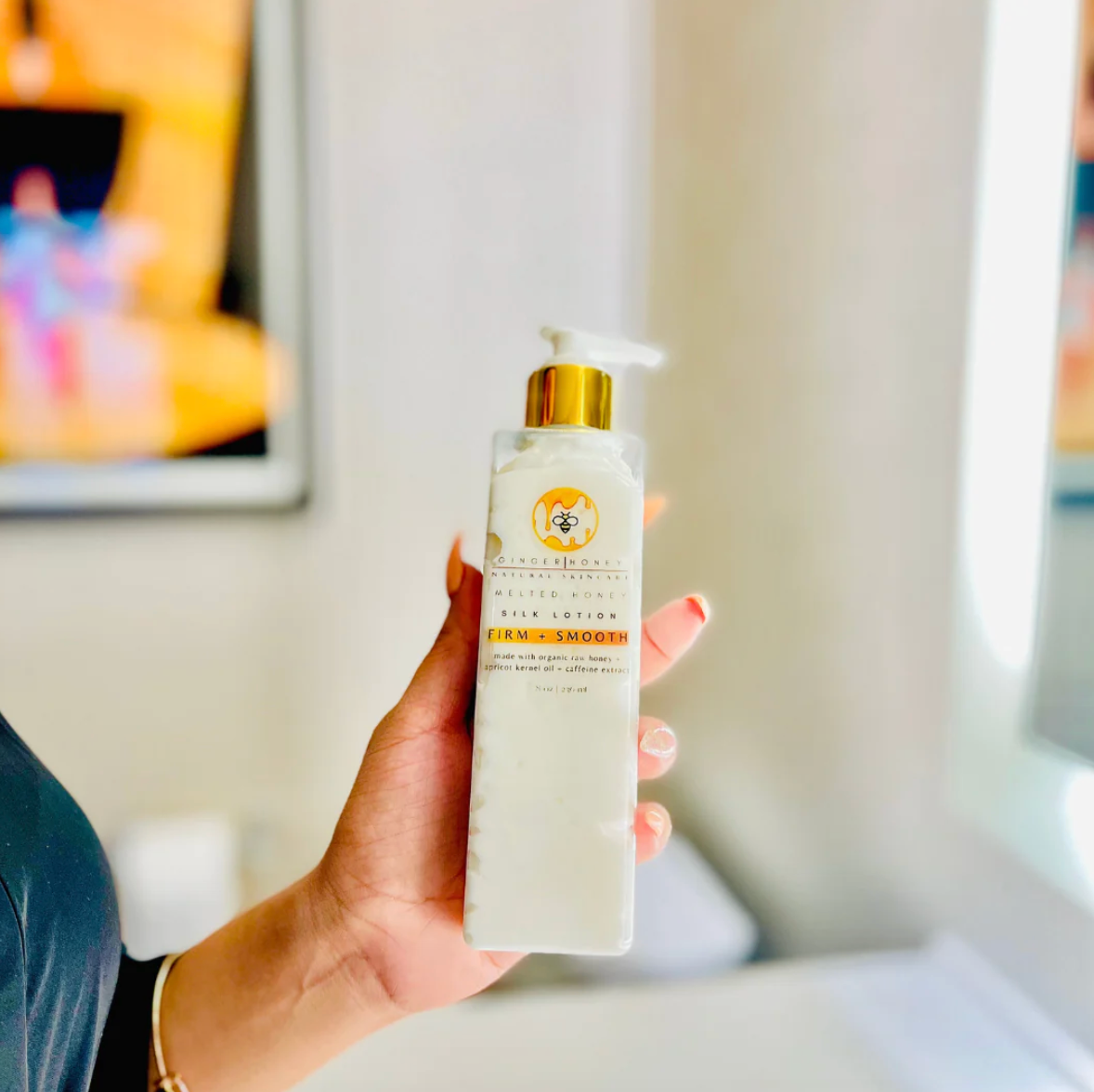 GINGER & HONEY -Silk Lotion
Our luxurious lotion is enriched with Organic Honey, Coconut Oil, and Caffeine to provide intense hydration, Firming, and Softening properties to the skin. Using plant-extracted high-grade caffeine, your skin will feel plump and firm after use.
Key Ingredients:
Organic Honey
Coconut Oil
Caffeine Extract
Apply sparingly over the entire body until fully absorbed.
Please discontinue if you get an allergic reaction! 
GINGER & HONEY -Silk Lotion