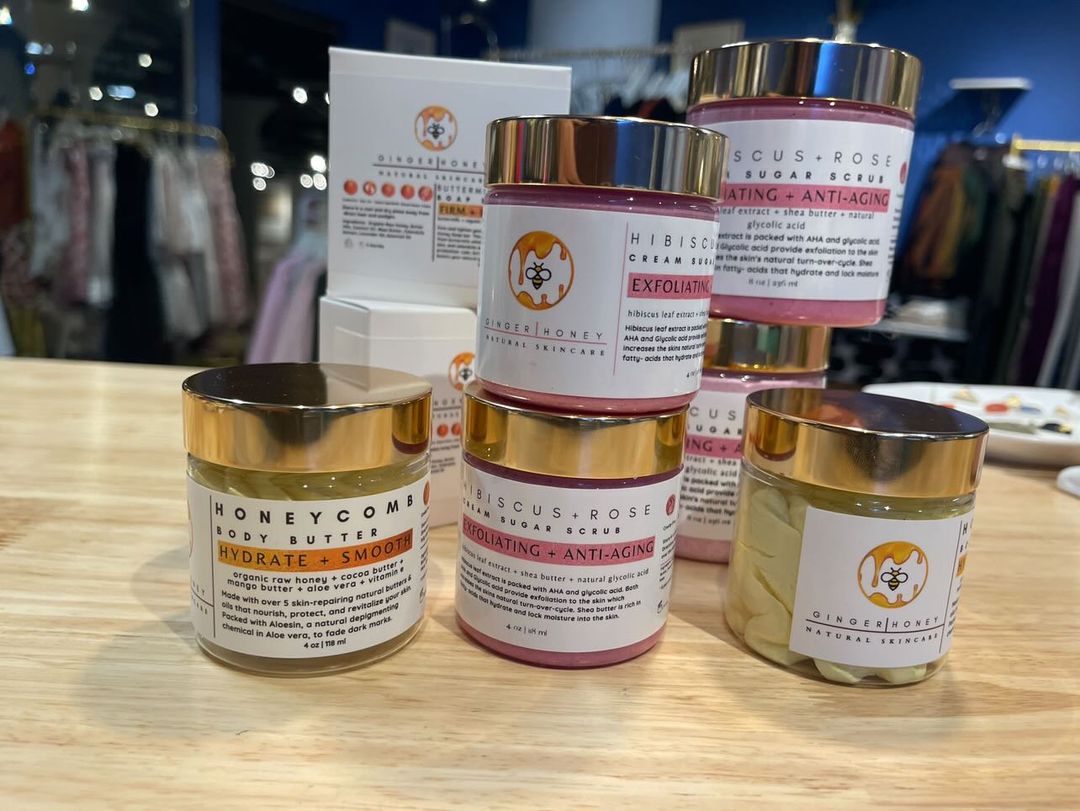 GINGER & HONEY - Honeycomb Body Butter
Coconut, Shea, Mango, Cocoa, oh my! This combination will have your skin feeling luxuriously moisturized without feeling greasy.

Ginger & Honey's body butter is made with Organic and High-Quality Butters combined with a rich Honey base. The unique mixture has been proven to help your skin remain soft, retain moisture, decrease scar appearance, protect your skin from daily damage, and replenish the nutrients we strip from our skin in the shower.

Key Ingredients:
Certified Organic Shea Butter, Mango Butter, Cocoa Butter, and Coconut Oil
Pure Aloe Vera Extract
Raw Honey
Please discontinue if you get an allergic reaction!

GINGER & HONEY - Honeycomb Body Butter