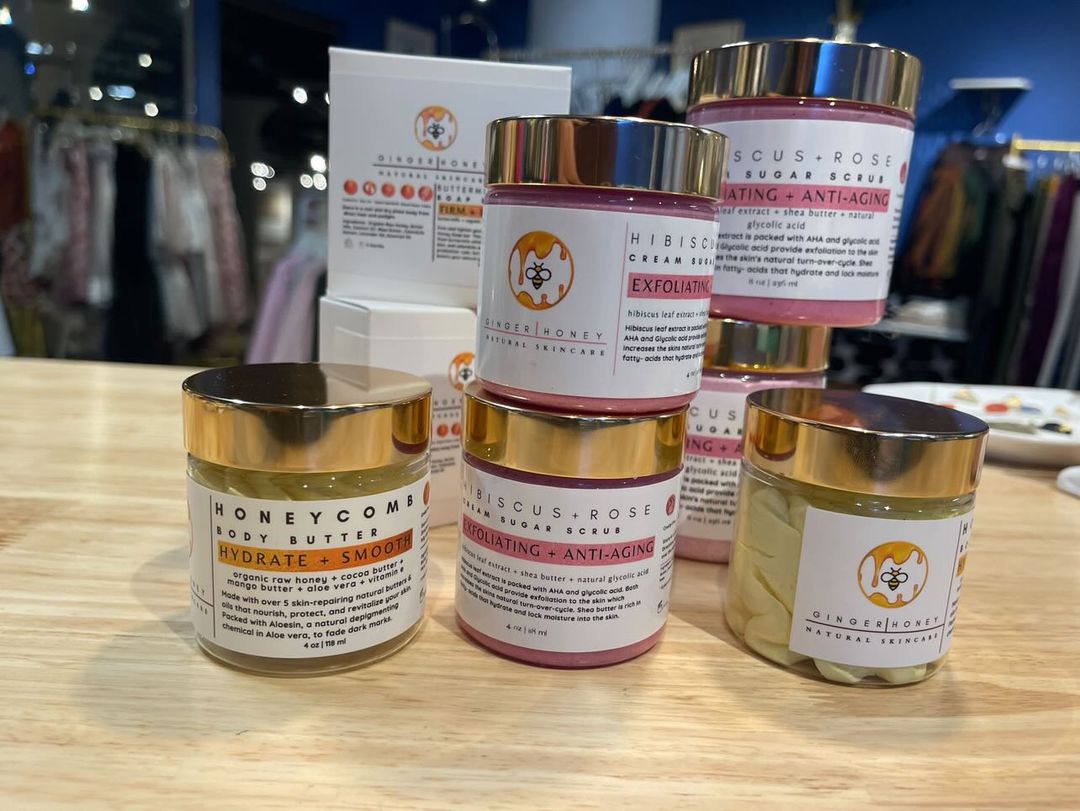 GINGER & HONEY - Hibiscus + Rose Cream Sugar Scrub
The Hibiscus + Rose Anti-Aging Sugar Scrub is just what you need to start your anti-aging product journey. Packed with essential vitamins, antioxidants, and moisture to retain skin elasticity and keep your skin tight and vibrant.
It is specifically designed to do 3 things: Exfoliate dead damaged skin off the surface. Penetrate the deepest layers of the skin with Vitamin A, C, and E. Slow the production of elastase which is the enzyme that breaks down skin elasticity
How does it work?
Our Sugar Scrub is packed with 3 skin rich vitamins:

Vitamin A, C, and E aids the skin in cell turnover, decrease elastase production, decrease melanin production, increase collagen production, and regulate sebum production.
AHA's remove dead skin cells to reveal newly revitalized skin
Fatty Acids restore moisture to the skin
GINGER & HONEY - Hibiscus + Rose Cream Sugar Scrub