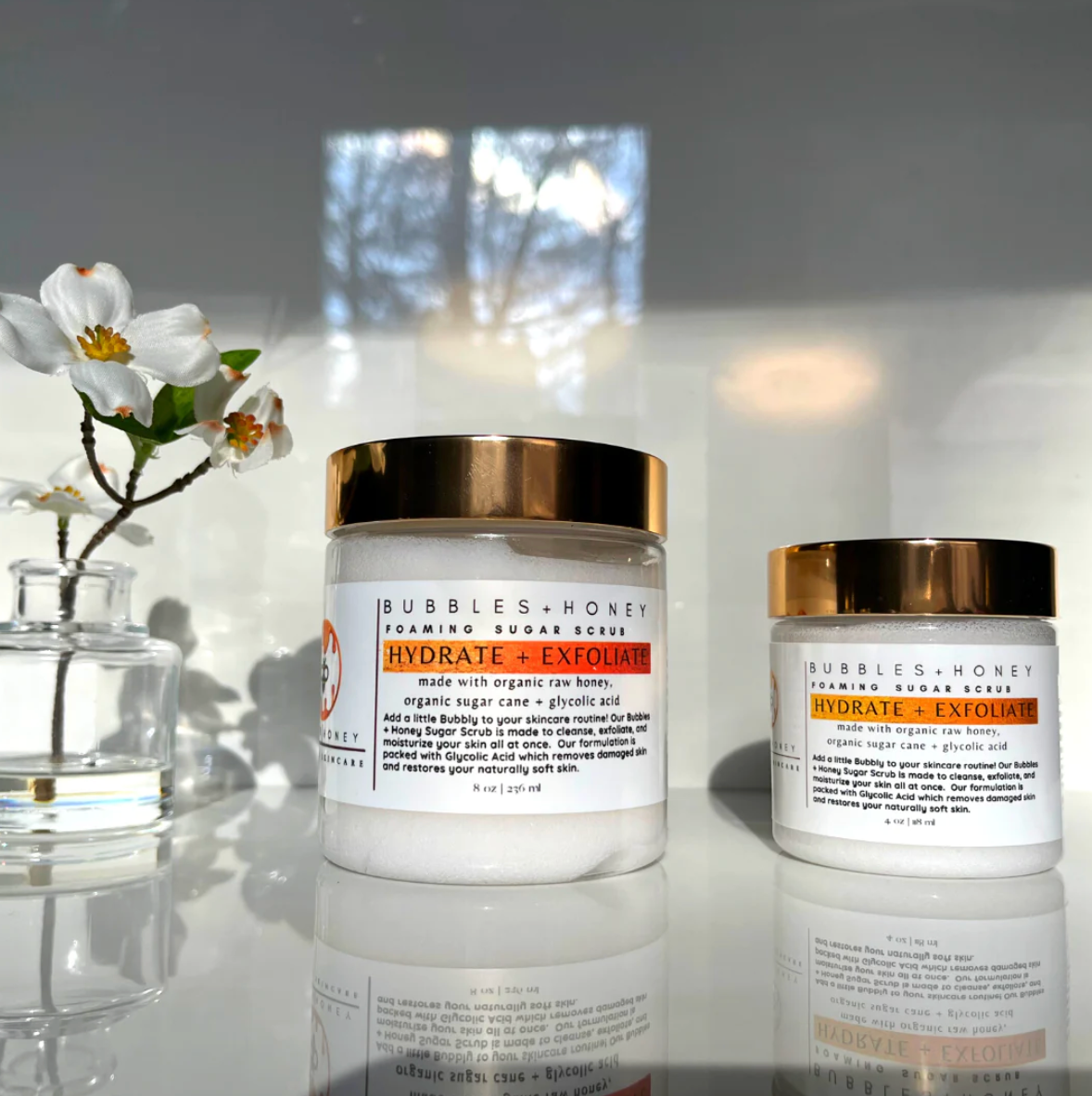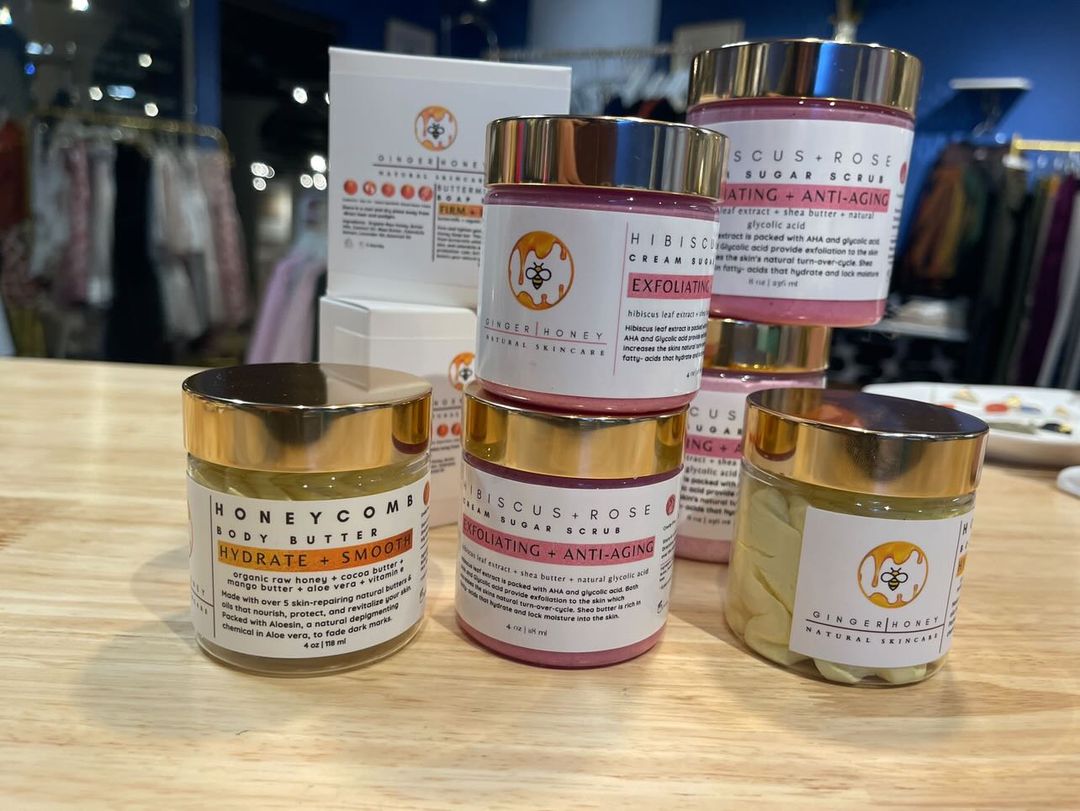 GINGER & HONEY - Bubbles + Honey Sugar Scrub
Ginger & Honey's Sugar Scrub is the perfect solution for getting rid of body acne and strawberry legs. With ingredients like honey, which locks in moisture, and sugar granules which removes dead skin cells and unclog pores.  With regular use, this scrub can help to reduce the appearance of body acne and strawberry legs, leaving you with healthy, glowing skin.


Key Ingredients:
Organic Honey
Jojoba Oil
Raw Sugar Cane
 How to Use:
Start by wetting your skin with warm water.
Take a small amount of sugar scrub and massage it into your skin in a circular motion.
Rinse off the sugar scrub with warm water.
Pat your skin dry with a towel.
Apply a moisturizer to your skin to keep it hydrated.
Made with Organic Honey and Raw Cane Sugar this mixture will give your skin exactly what it needs. Apply sparingly over the entire body, allow soap to lather, and rinse with warm water.
Please discontinue if you get an allergic reaction! 
GINGER & HONEY - Bubbles + Honey Sugar Scrub