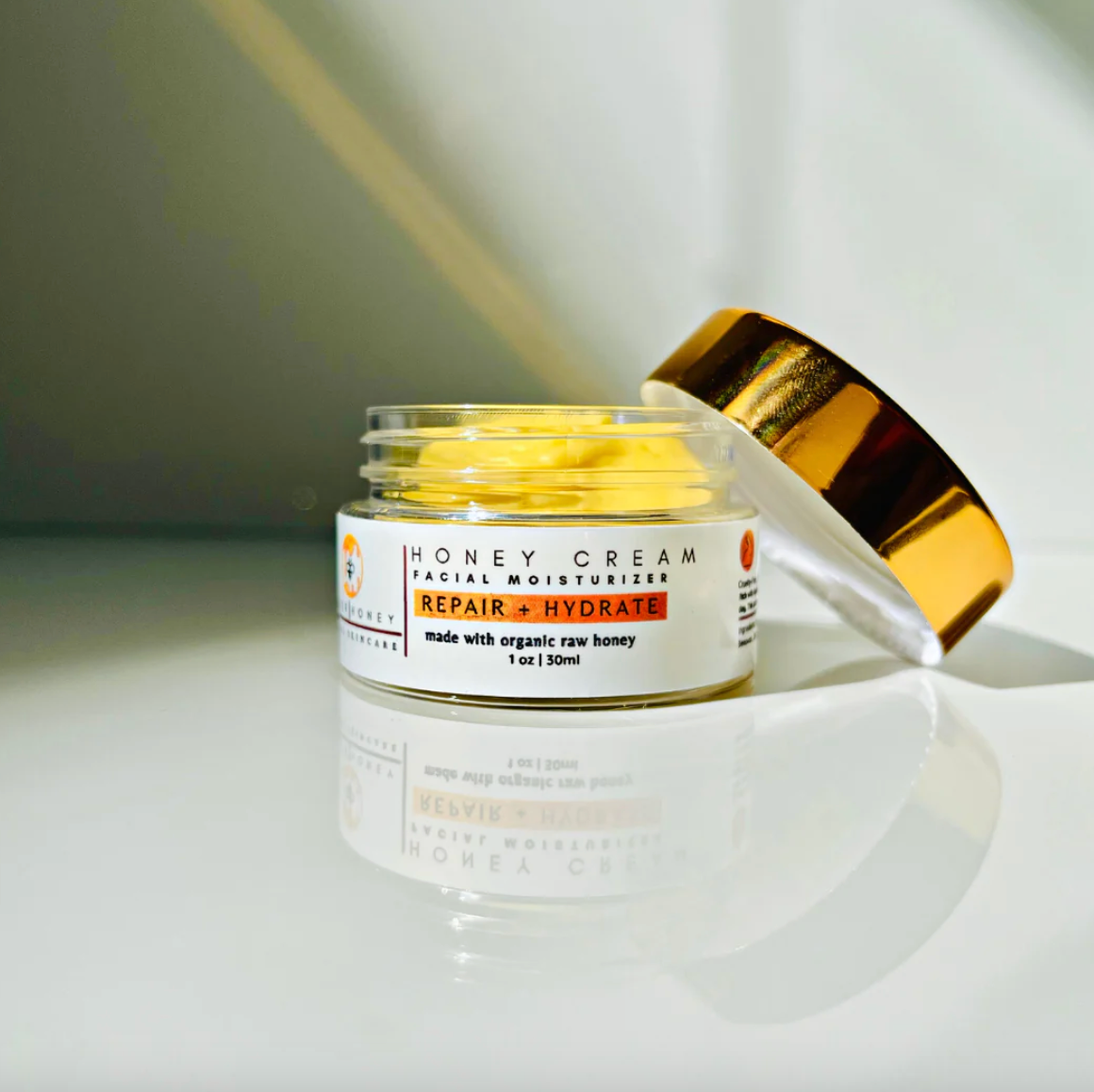 GINGER & HONEY - Honey Cream
This facial cream is a luxurious blend of organic honey, propolis, jojoba oil, and caffeine to nourish and protect your skin. It helps to reduce the appearance of wrinkles, improve skin tone and texture, and provide long-lasting hydration.
Key Ingredients:
Raw Honey
Apricot Kernel Oil
Bee Pollen
Propolis
How to Apply:
Take a very small pinch of the honey cream in the palms of your hand. Rub until fully melted and pat on the entire face and neck. For best results apply at night while your body is at the height of its healing phase.
Great Solution for:
Spot Correcting
Acne
Dry and cracked skin
Tightening 
Dark/Undereye Bags
Honey Cream contains natural ingredients to aid the skin in lightening pigmented areas on the face. Bee Pollen contains highly effective vitamins, amino acids, and minerals that influence the healing and the overall rejuvenation of the skin. 
GINGER & HONEY - Honey Cream