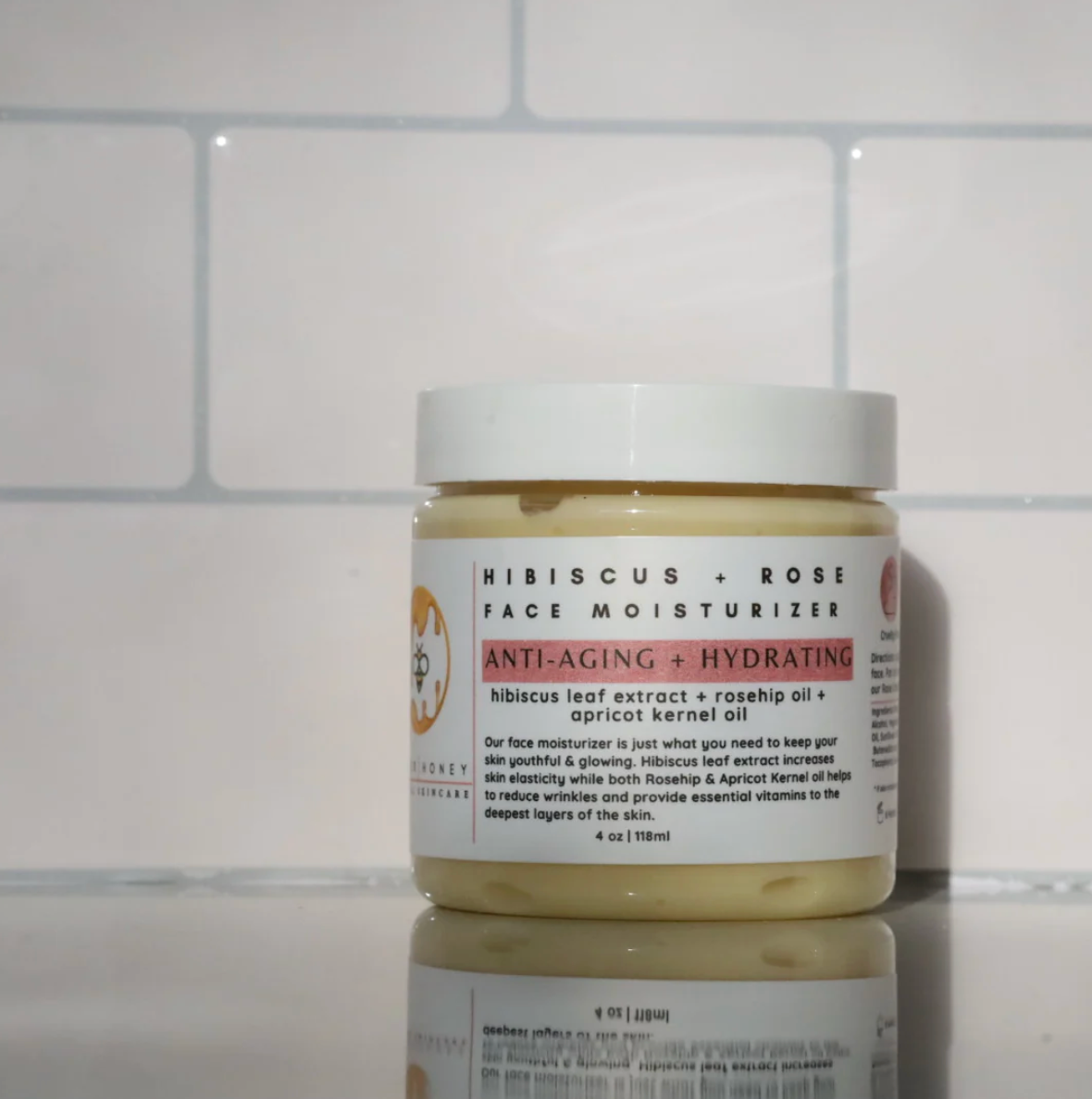 GINGER & HONEY - Hibiscus + Rose Face Moisturizer
Hibiscus and Rosehip Oil cream moisturizer is a luxurious product that helps to nourish and hydrate the skin. It is packed with high levels of Vitamin C, which helps to reduce the appearance of wrinkles and fine lines, while also providing antioxidant protection. Apricot kernel oil helps to soothe and soften the skin, while Rosehip oil helps to reduce inflammation and improve skin tone. This moisturizer is perfect for those looking to reduce the signs of aging and keep their skin looking youthful and healthy.
Key Ingredients:
Hibiscus Leaf Extract     
Rosehip Oil     
Apricot Kernel Oil
How to Apply:
Cleanse your face with our Rose Clay + Kojic Acid Facial Cleanser and warm water.
Pat your face slightly dry with a clean towel, leaving your face damp.
Apply a thin layer of face moisturizer to your face and neck, and gently massage it into your skin.
GINGER & HONEY - Hibiscus + Rose Face Moisturizer